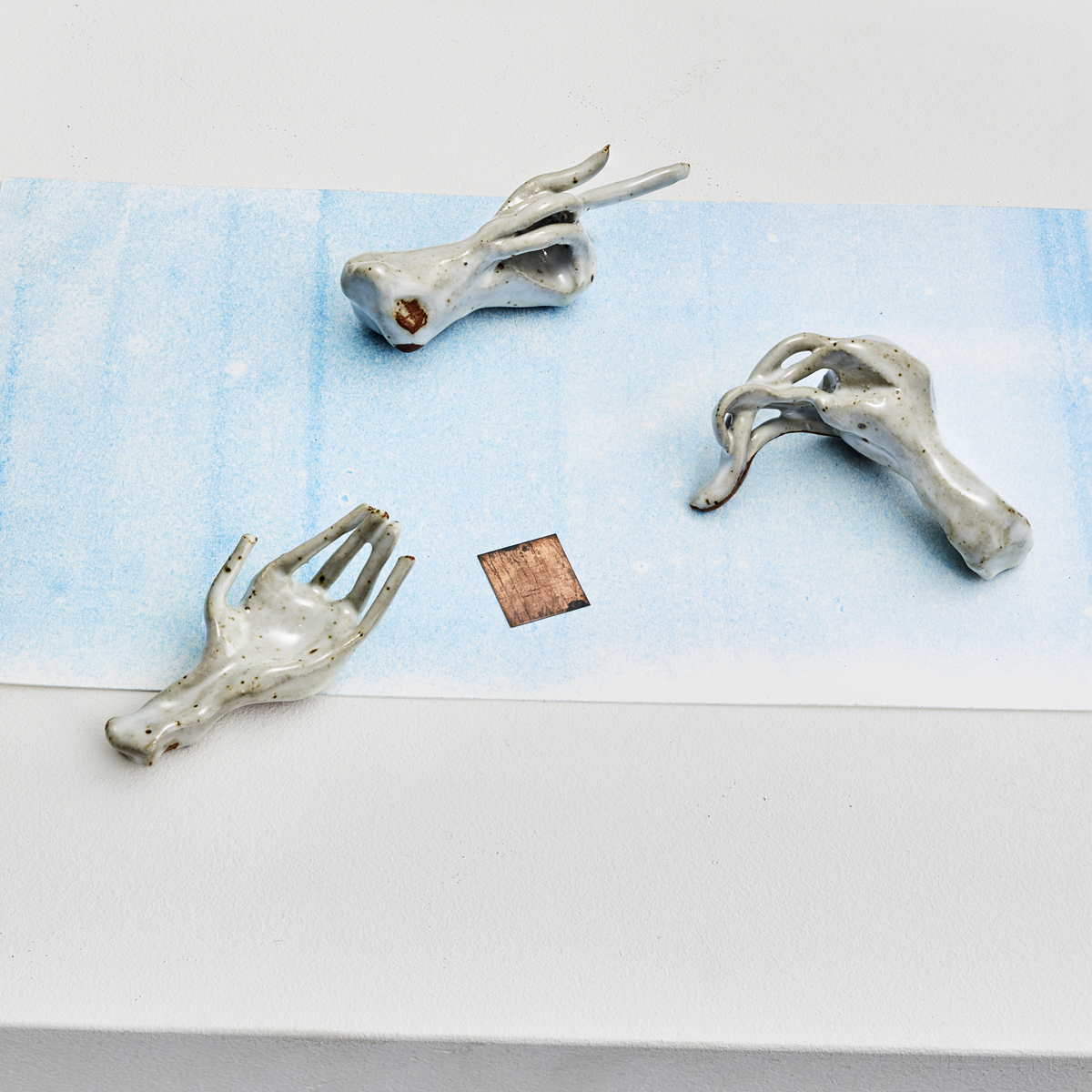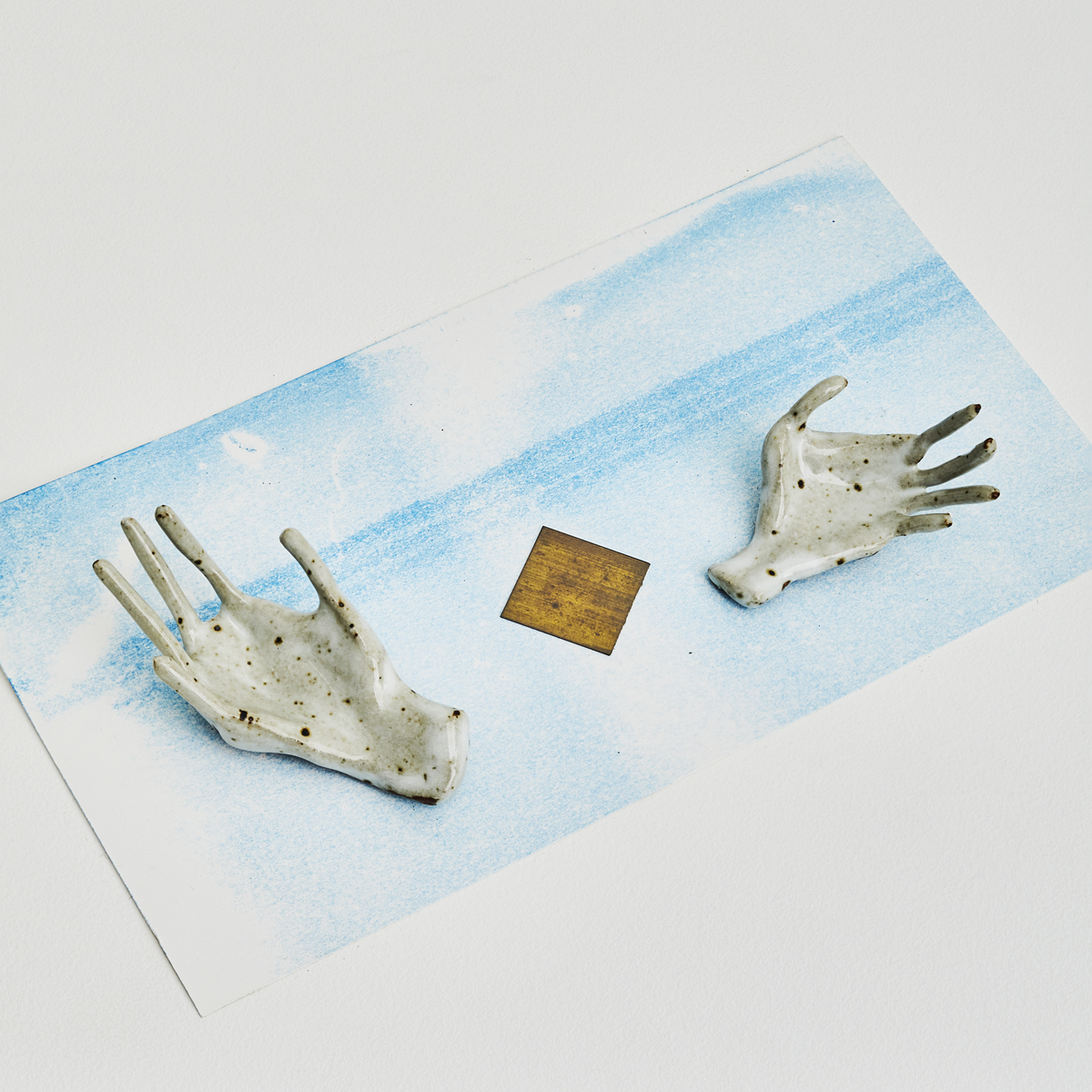 Porcelain
Stoneware

Shino Glaze

Printing tools
Letterpress print
Fiber
We Sailed Over
is a body of work in clay, inspired by stories of immigration and my connection to the Adriatic coast.
My work in clay is a matter of some serendipity. I work and obsess about what I am making every day. Each week, periods of studio time intermix with periods of teaching art. After seven years of this rhythm, I was awarded a sabbatical from my teaching job. Finally, a time to focus on work only! I quickly made plans for a letterpress residency in Slovenia in spring 2020. Well, you can see where this is going. My flight was grounded due to Covid. When the world shut down, so did the lights in my studio. The electrical went out and needed to be rebuilt by the supplier. As the pandemic raged, I increasingly turned my creative energies to clay and created a body of work in a new-to-me medium. I imagined elements of stories that I had printed as objects. I played with the idea of making miniature monuments to women whose narratives inspired my
Factory Stories
print series. Intrigued by the quality of porcelain and glaze, I paired the sculptures with wood and metal tools that I use in my letterpress studio. Seeing my tools as a part of a small installation was fascinating as I thought about monuments to factory workers. Thinking about how many women it took to build textile factories, I made a lot of different kinds of shoes.
As the temperatures rose, I longed for the Adriatic sea. The deep longing familiar to all people from my region overtook me, and I reminisced about my childhood days in a workers' resort with my family. The workers' resort buildings and holiday homes were built during the second half of the 20th century when the country was a part of former Yugoslavia. At the time, these accommodation facilities, along with reduced prices and holiday pay, formed the main pillars of social tourism. They enabled local working families to spend their vacations on the Croatian coast. These privileges were supported by the state and trade unions. Sometimes the workers' resorts were not well equipped, and they left much to be desired, but overall, tourism played a significant role in the social transformation of this geographic area. Since the dissolution of Yugoslavia, the resorts weren't kept up, and the buildings were left to the mercy of the elements and time. There is something hauntingly beautiful about their sad remains, overgrown in foliage. I would google their photographs and feel the familiar pang of longing the Welsh refer to as "hiraeth." The Croatian coast is now becoming a major draw for international tourism. Many of the local inhabitants cannot afford to vacation on the coast of their own country that they support through taxes, raising concerns about imperialist tourism in the region. My family still vacations at the coast each summer in private accommodations. However, now with my yearly pilgrimage on hold, I found myself grounded far away, making sunglasses and flip-flops using porcelain clay. I made shoes big enough to fit my foot. I wanted to be free to travel.
2019 - 2021